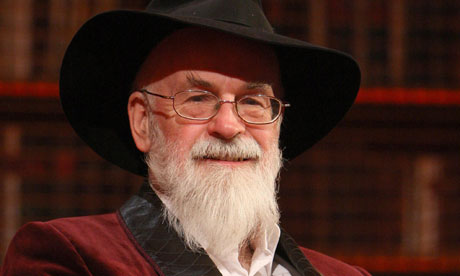 Terry Pratchett's was the first book I read through in English. I think it was Mort. I was in art school studying to be a comic book artist, before I decided to switch to translating. It was a big deal for me, reading a whole book in another language.
I've since read all his books. Several times. I love the humour, the wit, the nonsense, the observations. I think Wyrd Sisters may have the best description ever about being drunk.
My favourite of his books is Witches Abroad. I used to travel quite a bit with my grandma and my aunt (and my cousin!) when I was younger and it was exactly like that.
I kept hoping he'd write one more about the witches, they were always my favourite.
Rest in peace.